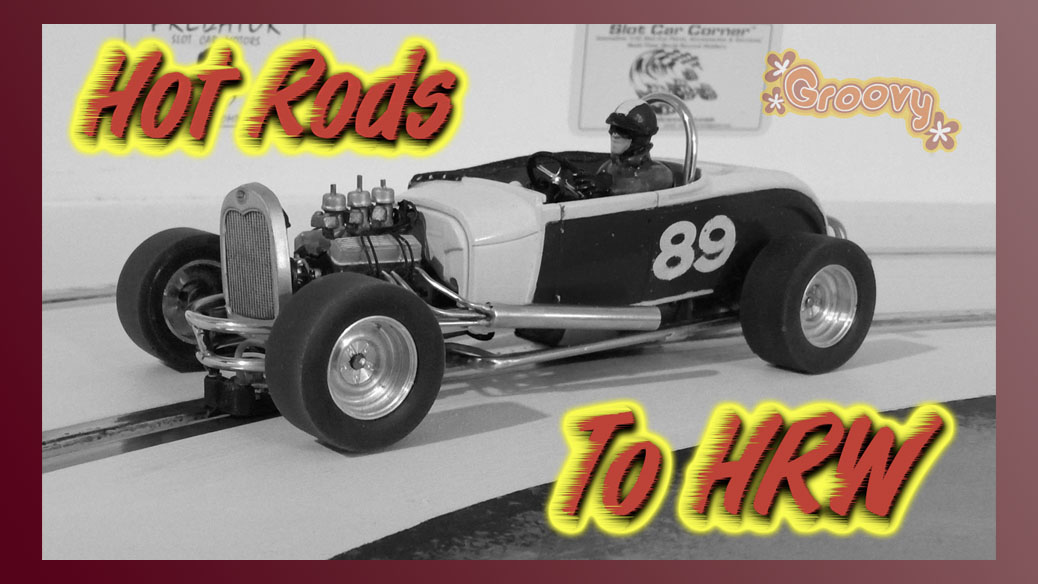 Ok folks. Here we go!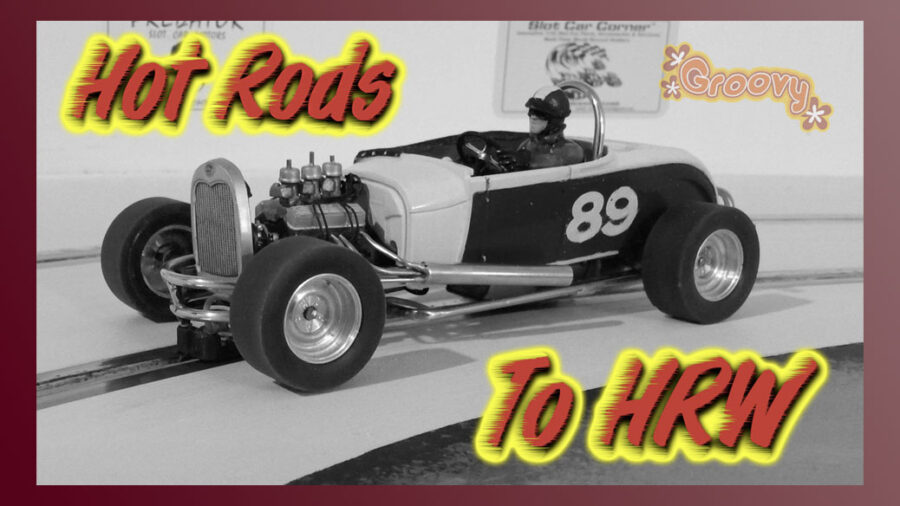 Saturday 22 JULY 2023
Mail in deadline: 20 July
Please get the models in by this date. It takes time to hold the SHAKEDOWN where we tune and test the models before the race.
It is time for some HOT RODS! Some of the classic T buckets and street rods we have all grown up with. It's going to be a gas daddy-o~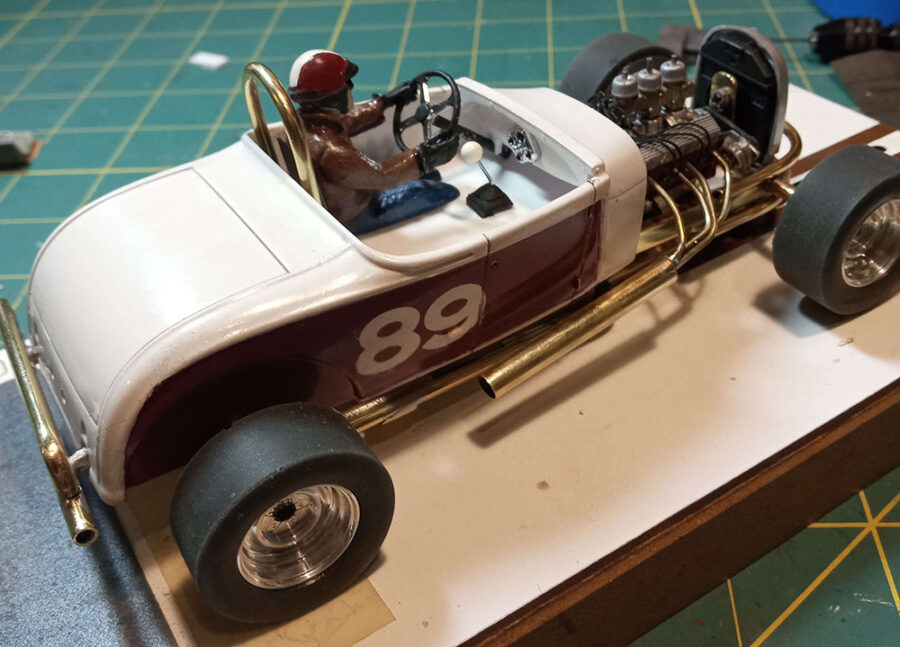 PLEASE log in HERE or register to HRW FORUM dedicated to this series for any questions. USE IT PLEASE!
ALL THE RULES ARE DISCUSSED IN THE VIDEO BELOW.
PLEASE TAKE THE TIME TO WATCH.
BODIES
1/25th (Preferred) or 1/24th model kit body by AMT, Revell, MPC etc.
Years: 1915-1934
Standard plastic model kits ONLY. NO lexan/poly/clear.
HOT ROD THEME just as the video/photos show as examples. No need for numbers, but you can throw some drag racing ones at it if you want (just ideas).
ONE CAR ENTRY ONLY.
Entry Fee: None really. If you want to donate to the site, that would be cool. Or help with shipping costs back to you.
CHASSIS: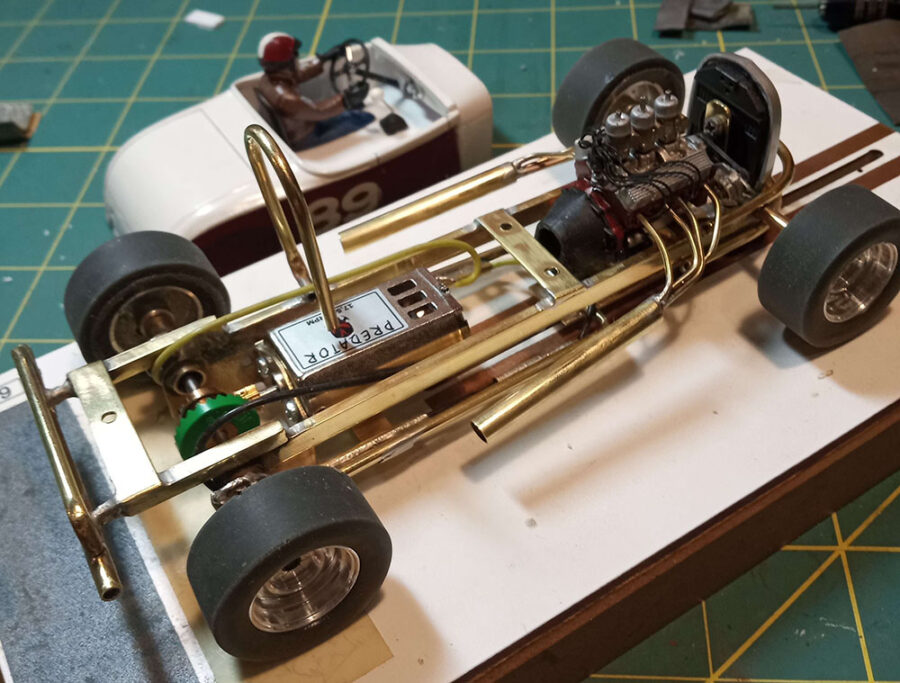 Brass or Steel/Brass mix only. NO plastic, wood, 3D, etc.
Scratchbuilt Only. No premade chassis such as H&R/Pro-Track.
INLINE or SIDEWINDER configuration.
Mixing steel and brass allowed.
NO minimum weight.
Track clearance: 1/8″. 
Any motor bracket or scratch bracket allowed.
Running Gear:
Wheels can be the CB Design or H&R/Pro-Track, etc.
You can choose between smooth (ribless) wheels or the newer wheels with inner rib.
REAR tire width should not exceed 18 MM. 
You can utilize 3/32 or 1/8 axle bore.
Gear ratios are your choice.
Slot.it, Scaleauto, Parma, H&R, JK gears allowed.
Guide can be larger commercial grade or any Sloting Plus, Slot.it, Scaleauto 1/32 guide.
Your choice of braid.
MOTOR:
We will be using only the 20.5K Predator Long Can.
Tires:
Only Paul Gage tires allowed on rear.
Example Sizes 28125 or 26125
If using smooth wheels without the inner rib, 28120 or 26120
NEW CUSTOM MOLDS COMING FOR THIS EVENT!
LInks will be updated when they arrive to Slot Car Corner.
NO OTHER TIRE COMPOUND ALLOWED ON THE REAR
Older foams or older urethane/rubber allowed on fronts only.
Overall diameter should be no less than 25mm. These are not LMP or low profile type cars.
Building Links courtesy of Slot Car Corner
Motor Brackets
CBD0690 CB DESIGN 1:24 CLASSIC STEEL WHEELS, 3/32" AXLE, CENTER RIB
CBD0692 CB DESIGN 1:24 CLASSIC STEEL WHEELS 1/8" AXLE, CENTER RIB
CBD0694 1:24 CLASSIC STEEL WHEELS 1/8″ AXLE, NO RIB
CBD0696 CB DESIGN 1:24 CLASSIC STEEL WHEELS, 3/32″ AXLE, NO RIB
CBD1650 CB DESIGN 1:24 NARROW INSERT WHEELS 1/8″ AXLE, CENTER RIB
Assorted Crown Gears both 1/8″ and 3/32″ Bore
Assorted Pinions 1/24
Assorted Pinions 3/32
1/8 Axles and spacers
3/32nd Axles
3/32nd Crown Gears
Motor and Body Mount Screws
1/32 Style Guides
1/24 Style Guides, Braid, and Wire
Assorted Brass Rod
Assorted Brass Strip
Assorted Brass Tubing (Rectangle)
Assorted Brass Tubing (Round)
Assorted Brass Tubing (Square)
Assorted Piano Wire
SOLDERING JIG
Look forward to all of your builds!
CONTACT ME with any questions HERE
But just use the forum for faster answers!
-Harry

Like this:
Like Loading…